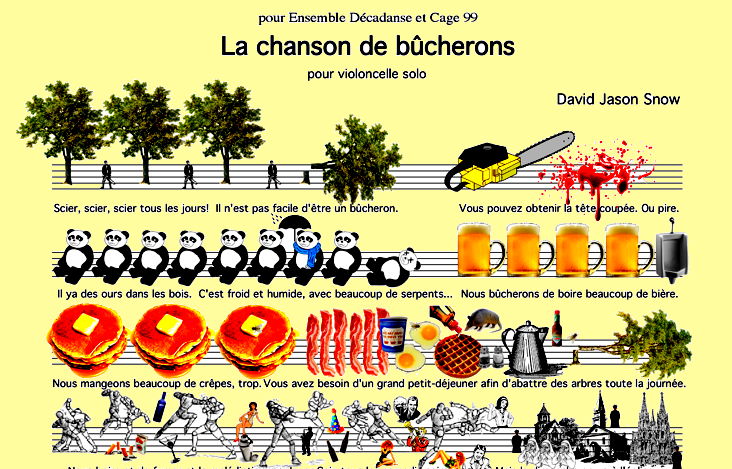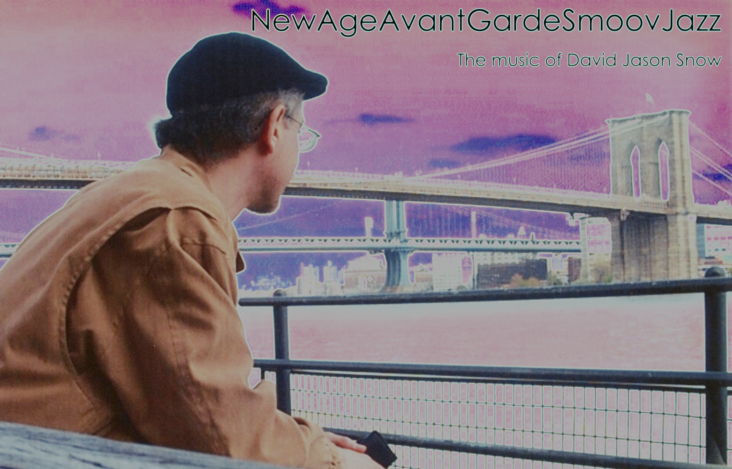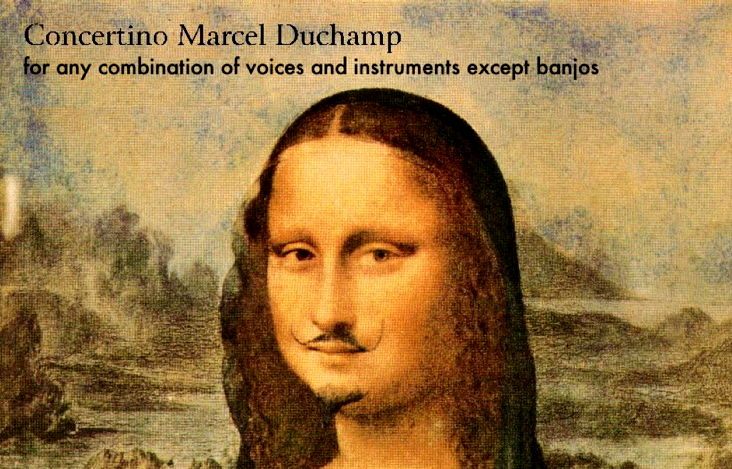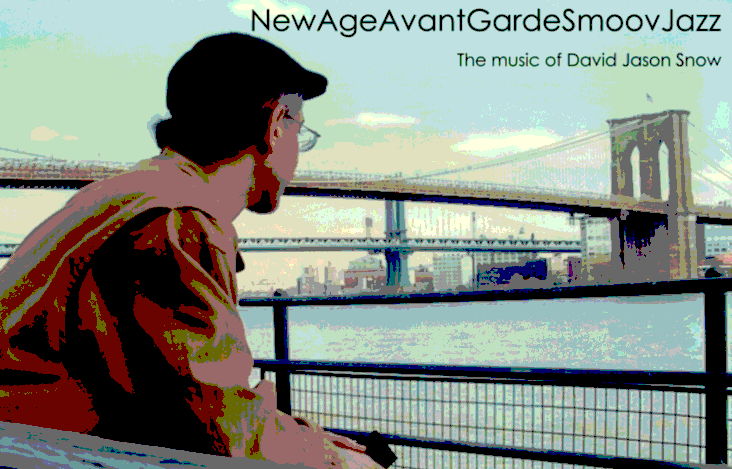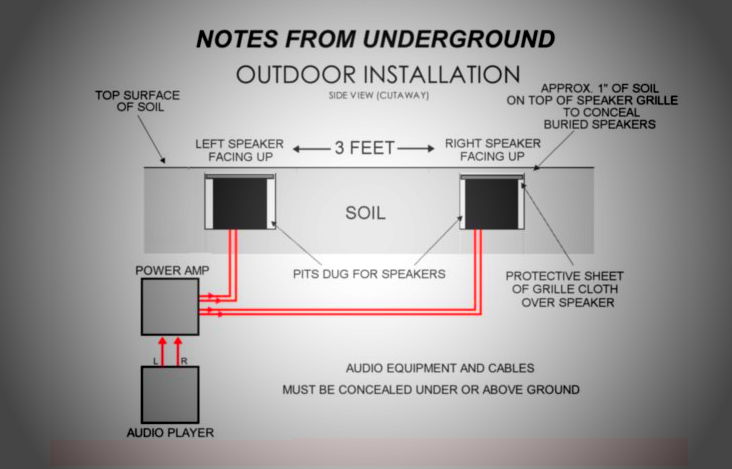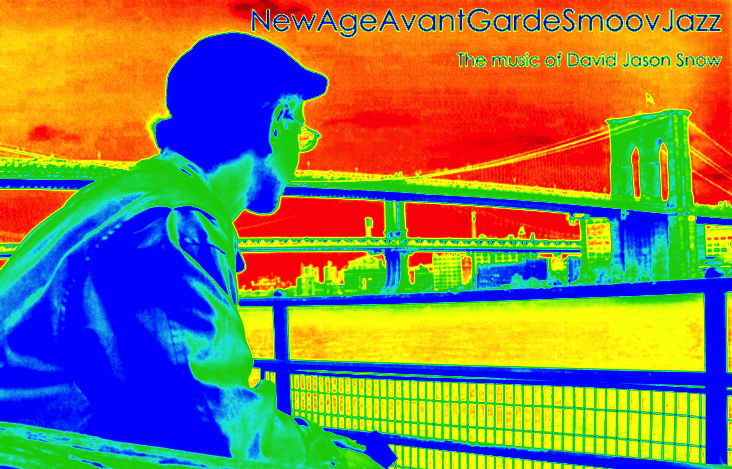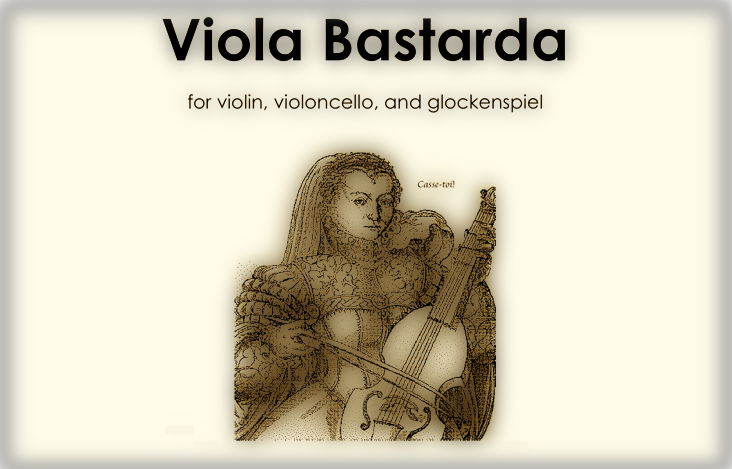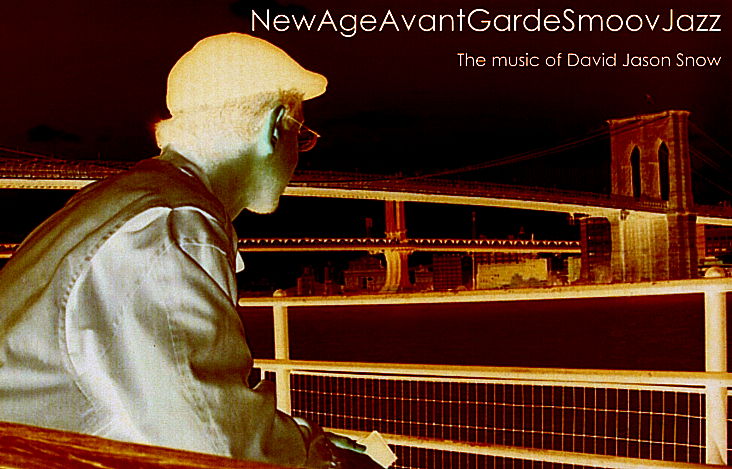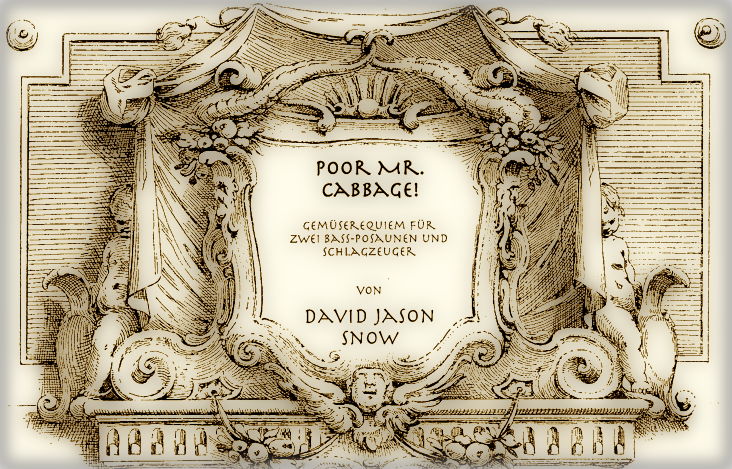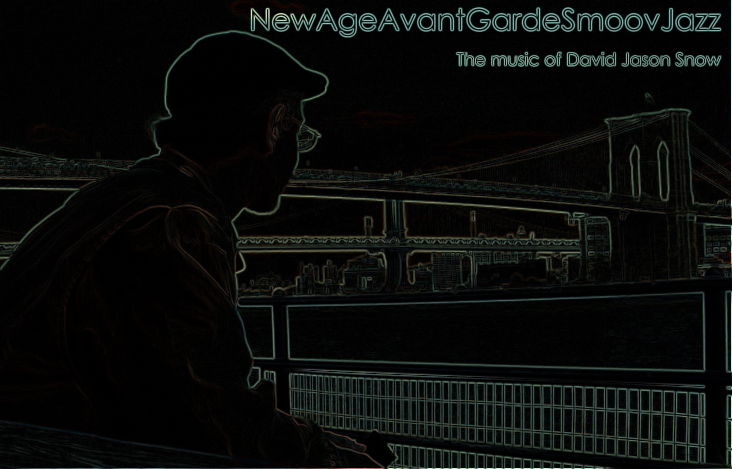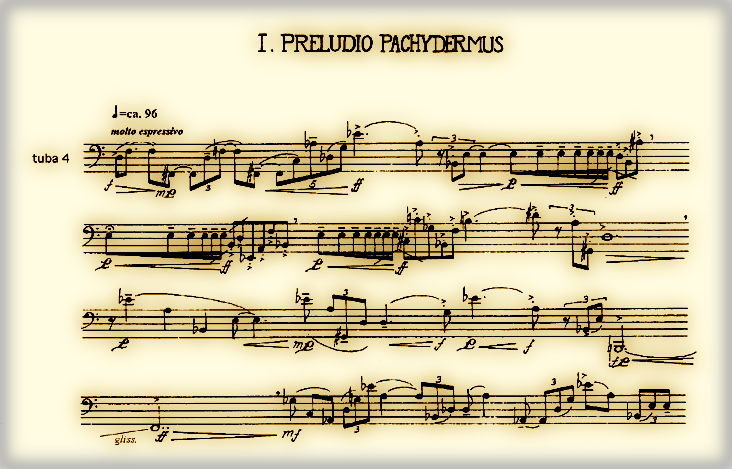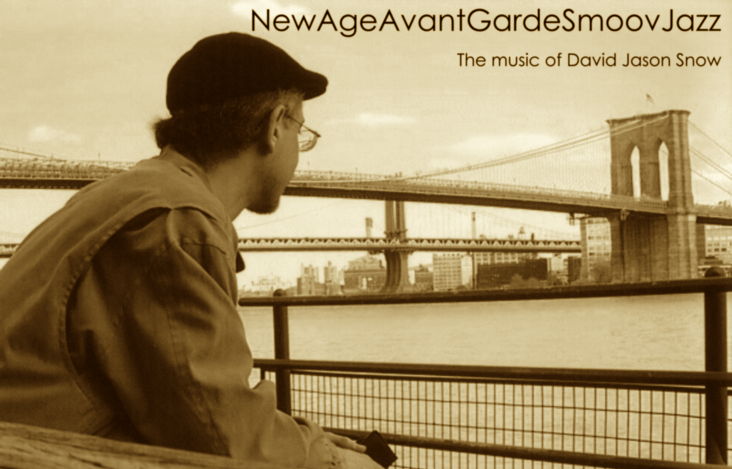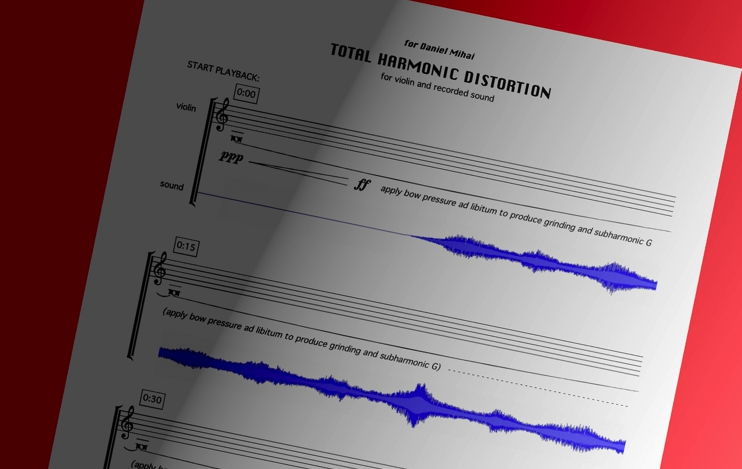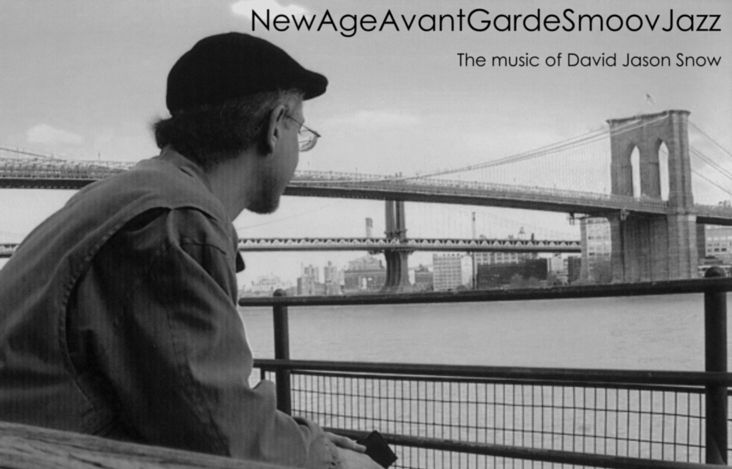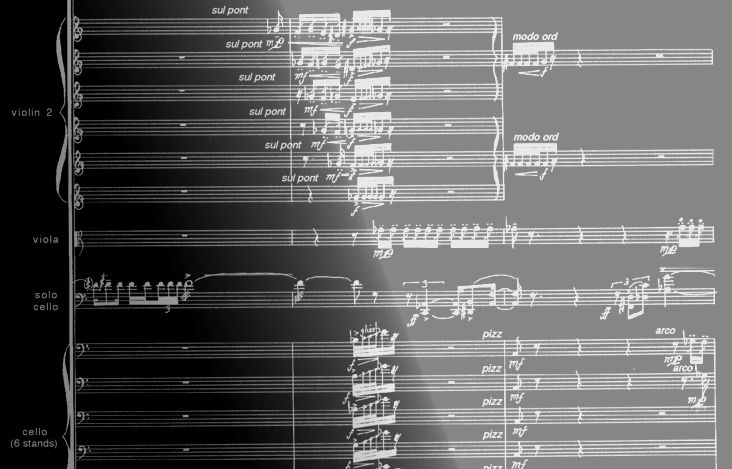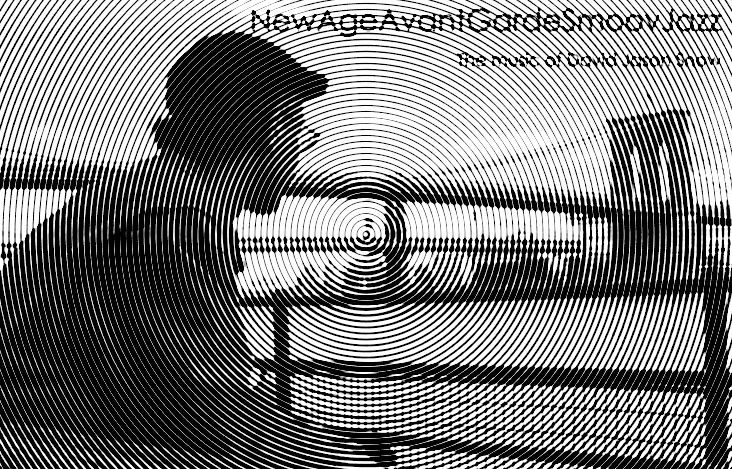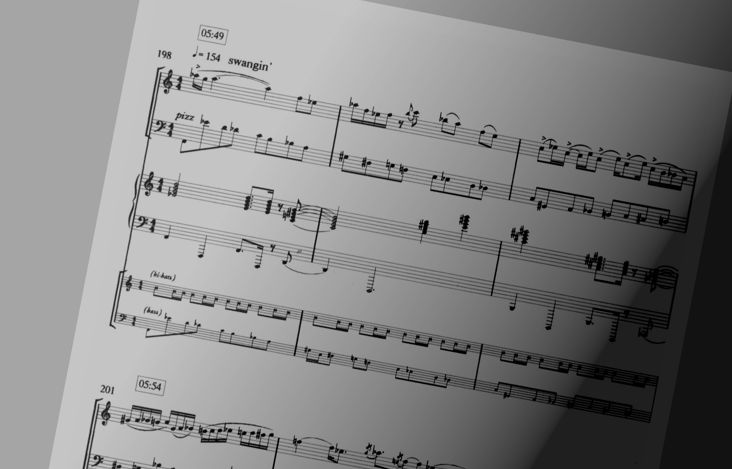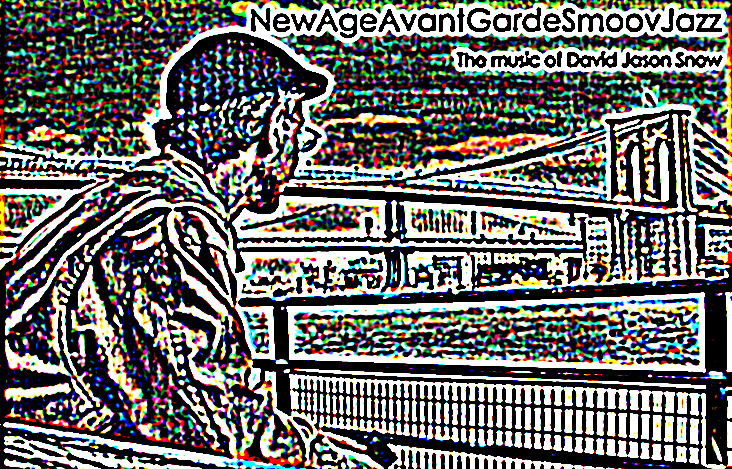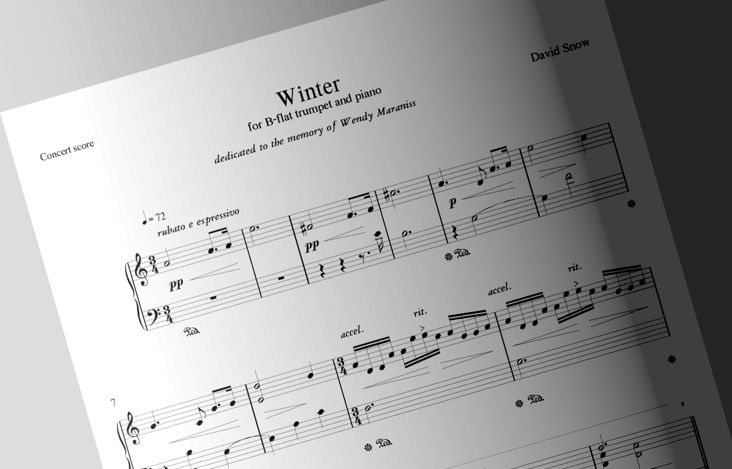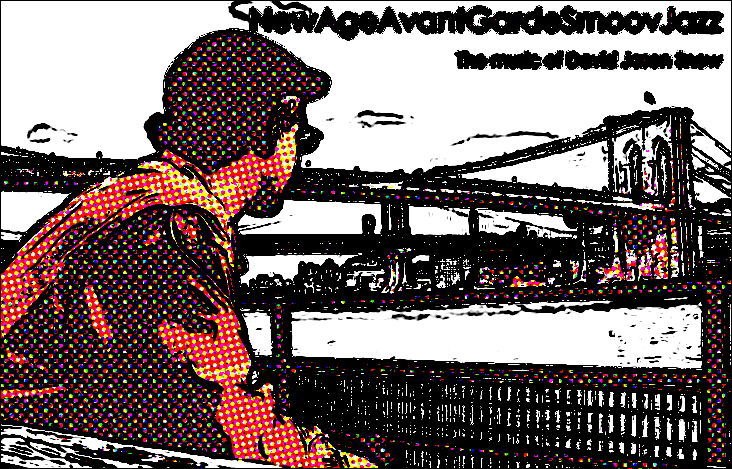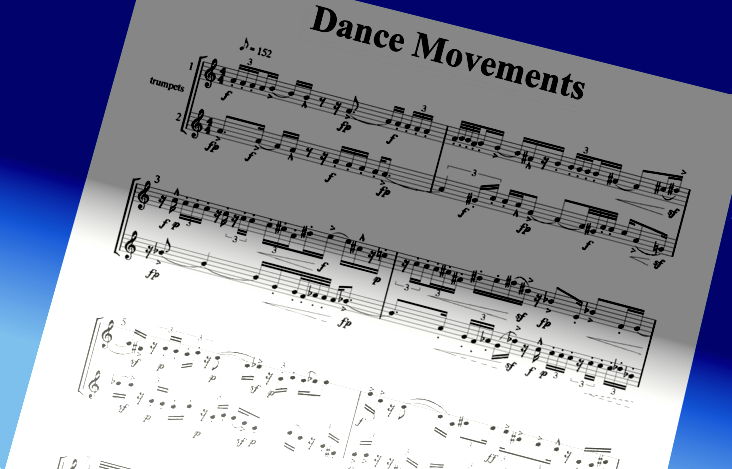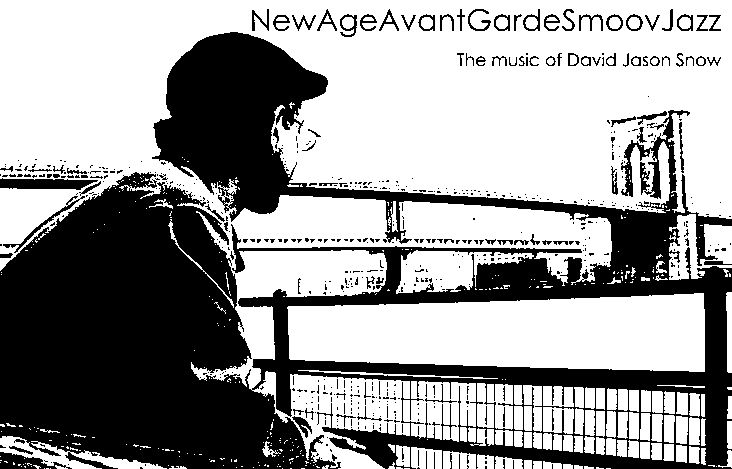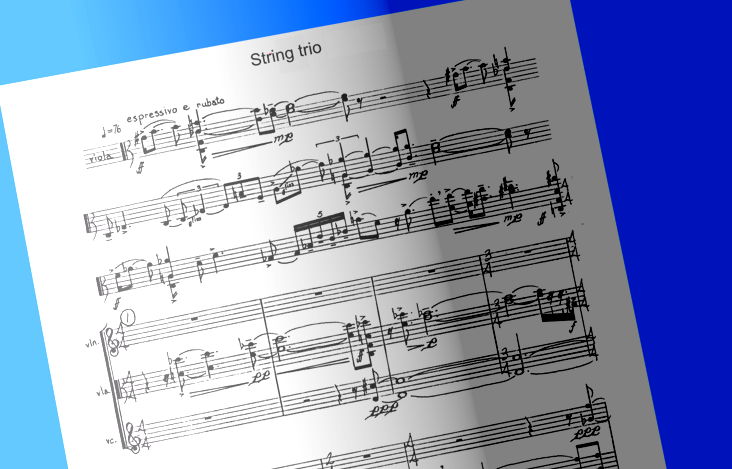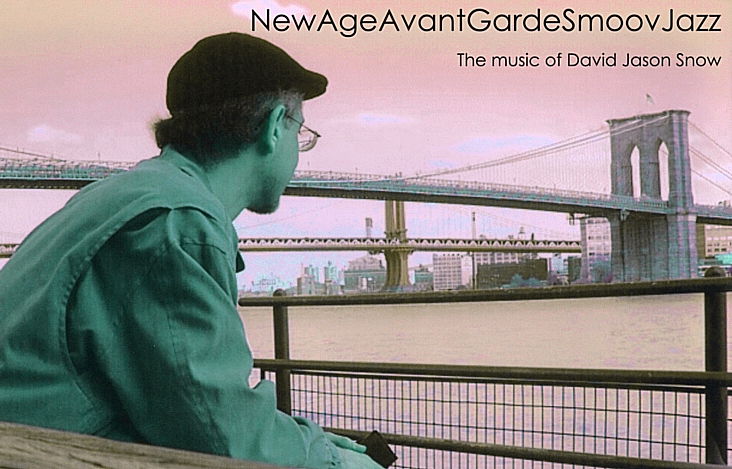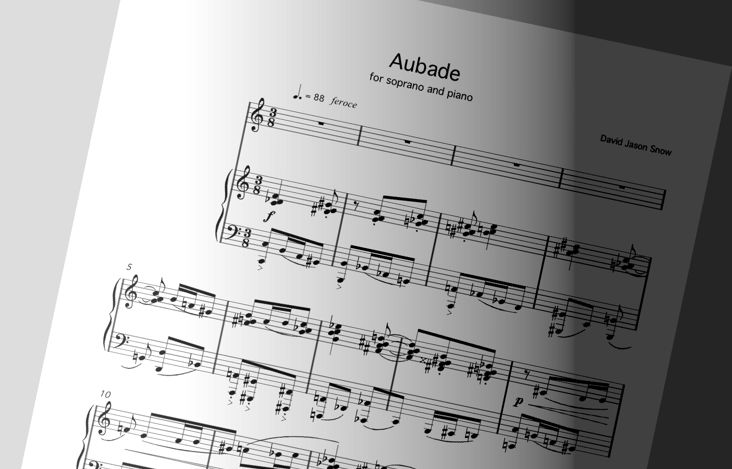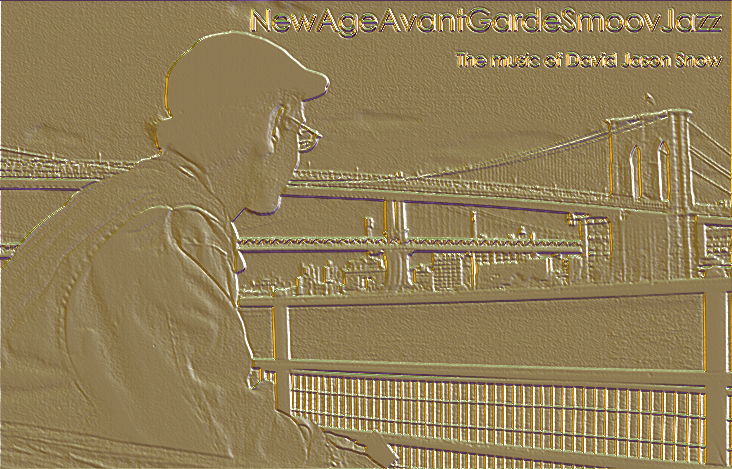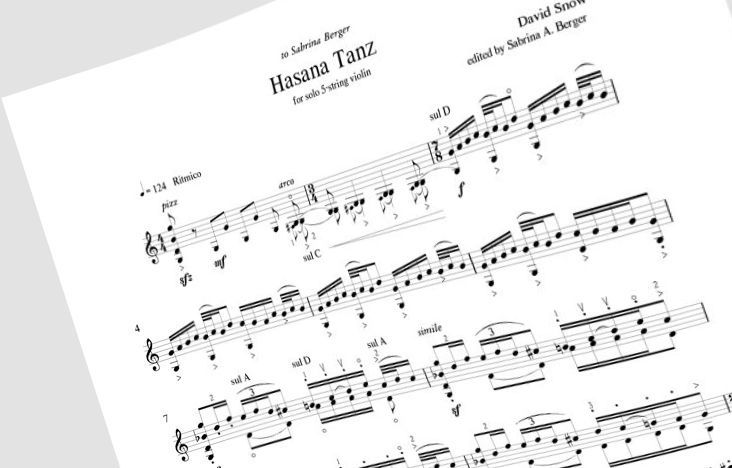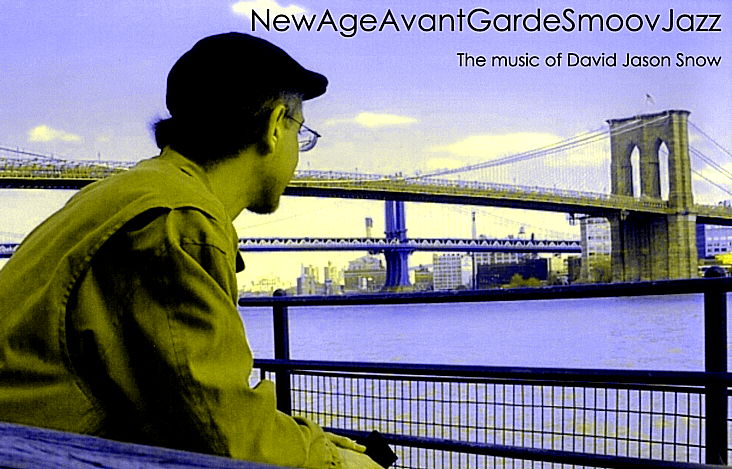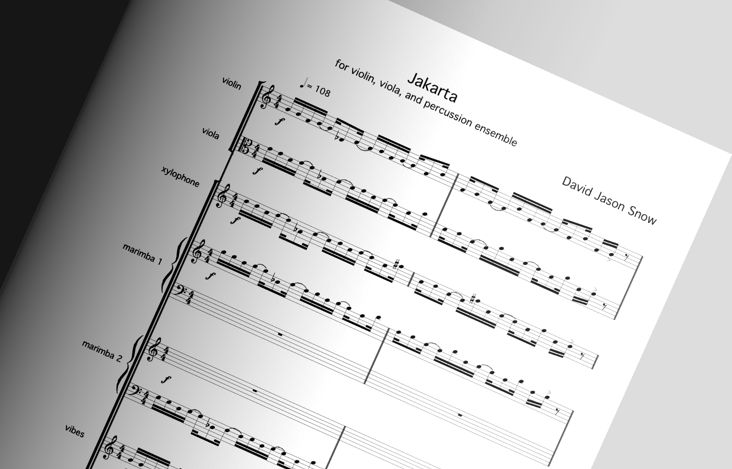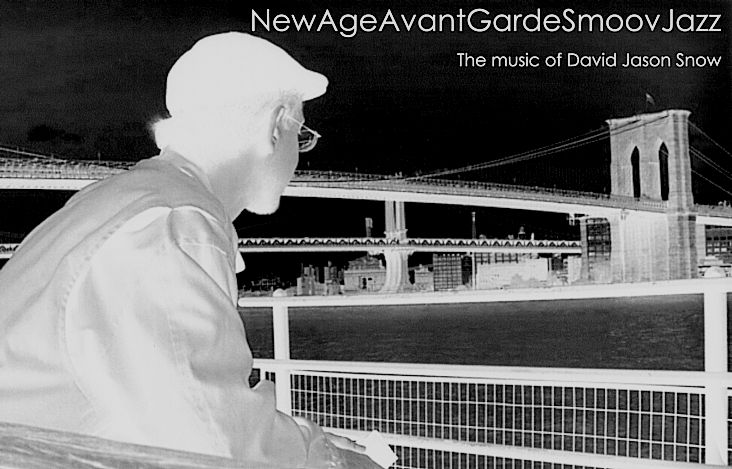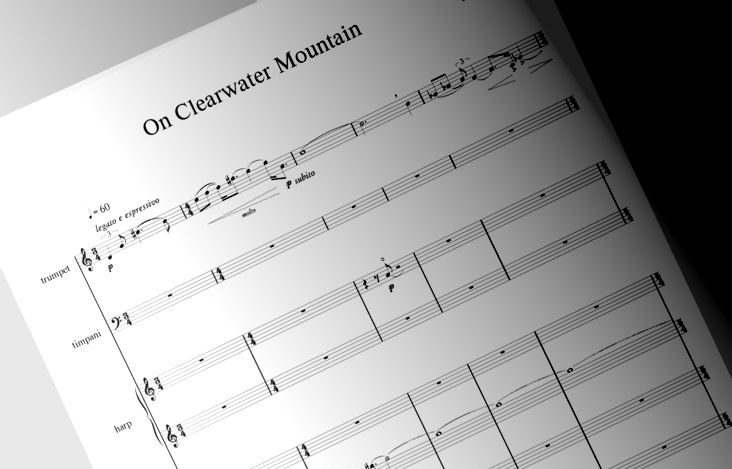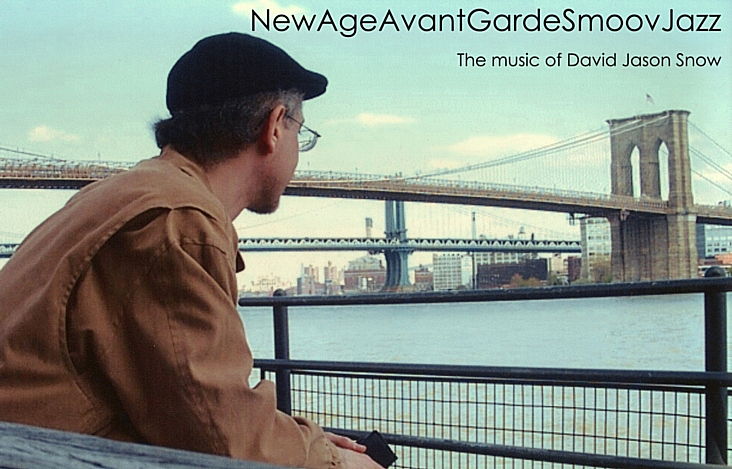 as performed by...
Ensemble Intercontemporain (Centre Georges Pompidou, Paris)
The New Juilliard Ensemble (Museum of Modern Art, New York)
The American Brass Quintet (John F. Kennedy Center, Washington, DC)
The Harvard Wind Ensemble (Sanders Theater, Cambridge)
The Yale University Band (Woolsey Hall, New Haven)
The Eastman Percussion Ensemble (Eastman Theatre, Rochester)
...et alia
Composer David Jason Snow is the recipient of awards from the National Endowment for the Arts, the ASCAP Foundation, BMI, the Maryland State Arts Council, Musician magazine and Keyboard magazine, and has been an artist resident at Yaddo and the Millay Colony for the Arts. He holds degrees in music composition from the Eastman School of Music and Yale University, where his principle teachers were Joseph Schwantner, Warren Benson, Samuel Adler and Jacob Druckman.
---
Painless introduction     Complete works     On record     Prose     Biography     News archive     Contact
---
Upcoming and recent concerts and events
January 2016: The River Oaks Chamber Orchestra Brass Quintet performed Dance Movements in concerts at the Midtown Arts & Theater Center Houston on January 22, and Woodlands United Methodist Church Chapel in Houston on January 24.
December 11, 2015: L'association Larkipass of the Université de Strasbourg presented B'old, I'talic and R'egular, a listening session for the new vinyl album Exhibitronic (featuring David Jason Snow's acousmatic composition Mon coeur appartient à Dada), followed by an evening of mixed electronic music and DJs with vinyl media.
December 5, 2015: The Hartford New Music Festival performed the acousmatic composition Mon coeur cppartient à Dada during their final 2015 program titled Moans, Drones, and Cellular Phones.
November 3 - December 15, 2015: The acousmatic composition Mon coeur appartient à Dada was performed at the Universidad Autònoma Metropolitana (Metropolitan Autonomous University) Xochimilco in Mexico City, as part of the MUSLAB 2015 festival.
October 22-25, 2015: The video Wake me when we get there (xMV version) was screened at the Vox Novus Festival at Gallery MC, 549 West 52nd Street, 8th Floor, in New York.
September 9, 2015: The acousmatic composition Mon coeur cppartient à Dada was performed at the Festival Exhibitronic in Le Jardin des Deux Rives, Strasbourg, France. Additional performances were schedulded:

September 12, 2015: Warsaw, Poland
September 29, 2015: Plzeň, Czech Republic
October 31, 2015: Strasbourg, France
November 14, 2015: Karlsruhe, Germany
November 15, 2015: Madrid, Spain

August 7-21, 2015: The acousmatic composition Suono grafica was performed at CAOS Art Gallery in Venice, Italy.
July 15, 2015: ink&coda, an online journal of prose and music, includes the acousmatic composition Concertino Marcel Duchamp in its summer 2015 issue.
May 13, 2015: The 4-channel acousmatic composition Suono grafica was performed at La Fabbrica del Vedere in Venice, Italy.
May 2, 2015: The American Brass Quintet performed Dance Movements as part of the Friends of Music concert series at Sleepy Hollow High School, Sleepy Hollow, New York.
April 30, 2015: There was a special presentation of 60x60 Wave Farm Mix featuring the acousmatic composition This is only a test at Pioneer Works in Broooklyn, New York.
April 27, 2015: Das Lied von der Magnetosphäre is featured in the online album Deep Wireless 11, curated by New Adventures in Sount Art (NAISA), a non-profit organization based in Toronto that presents acousmatic and experimental sound art performances and installations.
April 22, 2015: The video Wake me when we get there (xMV version) was screened at the Dream Center Harlem as part of the eXperimental music video series curated by Milica Paranosic in partnership with Rob Voisey and Vox Novus.
April 12-19 2015: Radiophrenia, a temporary FM "art radio" station at Scotland's Centre for Contemporary Arts presented Grande Liturgie Situationniste and Freud in Konzert as part of its broadcast schedule. The broadcast marathon commenced in Glasgow at midnight on 87.9 FM, with simultaneous streaming worldwide at http://radiophrenia.scot/listen-2/.
April 10-11, 2015: Laissez les bons temps saignent was selected for the 60x60 Louisiana Mix, a collaboration between Vox Novus and Louisiana School for Math, Science, and the Arts Dance Department. Curator Lisa Benner selected 60 compositions to be played continuously in a one-hour live dance concert featuring original choreography by Audra Allen, J Lillian Gray, and LSMSA dance composition students. March 20, 2015: Flutist Cole Ingraham, violist Monica Johnston, and pianist Sophia Yan of the new music ensemble Western District performed Die alte Frau at The Fringe Club in Hong Kong.
March 16, 2015: Victoria Bethel, trumpet, accompanied by pianist Richard Saney, performed Winter in recital at the Hugh Hodgson School of Music, University of Georgia.
March 7, 2015: The acousmatic composition This is only a test was featured in the 60x60 Wave Farm Mix , a special edition of 60x60 focused on Radio Art (60x60 is a series of hour-long concert programs comprising 60 pre-recorded pieces by 60 different composers, each piece a minute in length or shorter). 60x60 Wave Farm Mix was broadcast on Wave Farm's WGXC 90.7-FM at 8:00 PM EST. The program will also be distributed as a Wave Farm Dispatch Series download, and featured in a series of live listening events.
January 20, 2015: Grande Liturgie Situationniste was performed during the opening concert of the Community Festival of Sound Arts "DI_STANZE 2014" organized by CIMA (Centro Interdisciplinare Musica d'Arte) at the Ennio Morricone Auditorium of Tor Vergata University, Rome.
December 5, 2014: Espacios Sonoros 2014 presented Study for imaginary harp, no. 1 for 16-channel sound system at the Auditorio 400 del Museo Nacional Centro de Arte Reina Sofía in Madrid, Spain.
November 2014 (release date): The Institute for Alien Research presents Plastic Notions, an online compilation album which includes David Jason Snow's electro-acoustic work SERENDIP: Das Lied von der Magnetosphäre.
Older concert and event information can be found in the News Archive.
---
NEW: Vist my Dave Taylor Fan Page!
---
Purchase music
Scores and parts for the compositions Winter and A Baker's Tale for trumpet and piano are available for sale directly from the composer for $20.00 (U.S.) each, plus $5.00 shipping (continental U.S. only). Please specify Bb or C trumpet part; if you want both parts, add $4.00. Pay with personal check or via PayPal (please add a $2.00 PayPal service charge). Contact us to place an order or inquire about international shipping rates.
---
Copyright © 2016 David Jason Snow
Updated February 2, 2016